Complete Physical Exam: Importance and More
May 16, 2023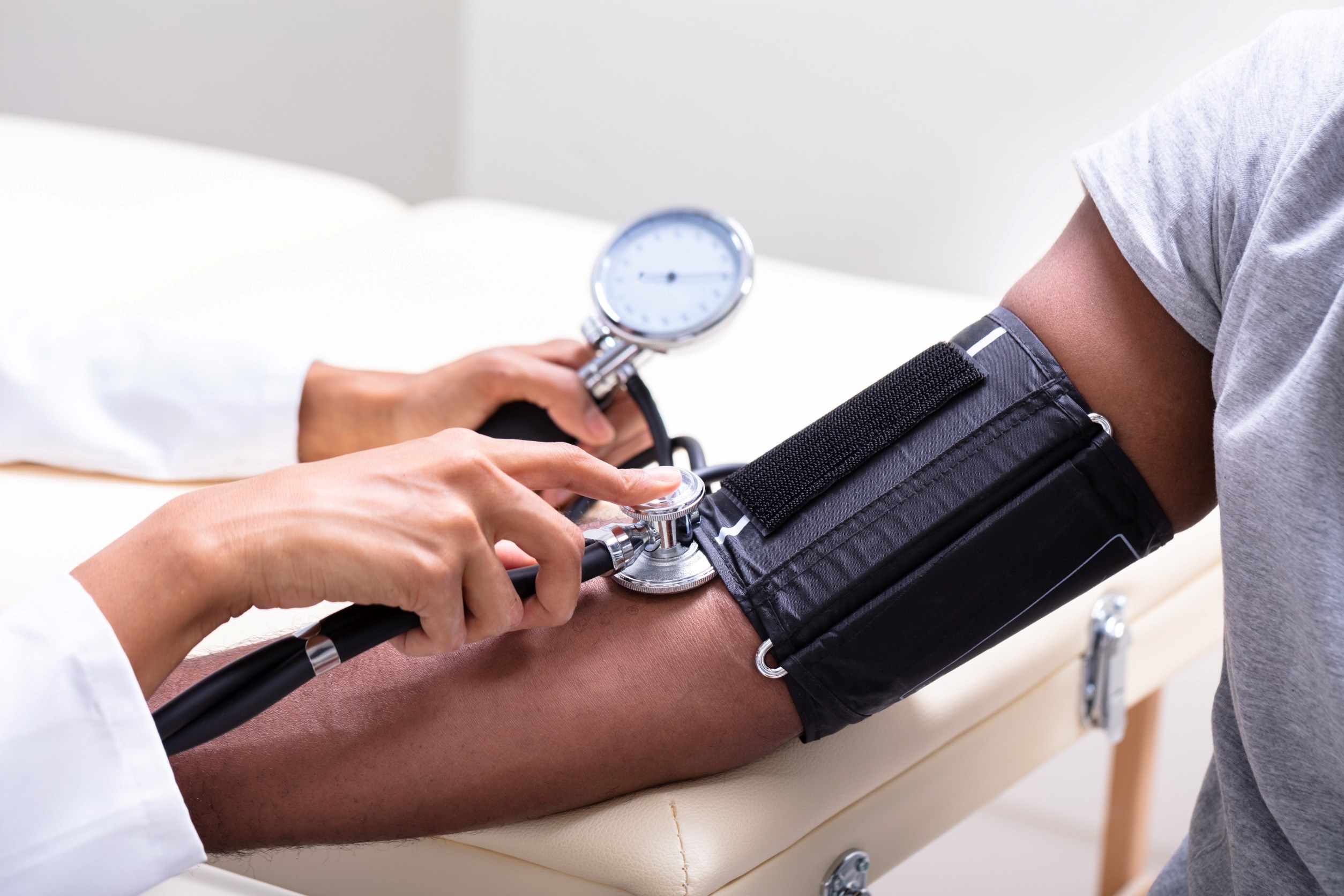 Most healthcare providers recommend that their patients schedule a complete physical exam (CPE) at least once every year.
Many people neglect to go to these annual check-ups because they don't "feel" like they have any major health concerns. Unfortunately, this is how diseases go unchecked and untreated for too long.
In this blog, we explain…
what you can expect at your MOFMC physical exam,

the benefits of routine wellness checks,

and how you can maximize the effectiveness of your annual physical.
What to Expect During a Physical Exam
Your healthcare provider's goal at your yearly physical exam is to assess your overall physical health and address any concerns that may have arisen over the last year.
Depending on your personal profile, your provider may choose to focus on certain health components.
For example, if you are a student athlete, your provider will ask extra questions to determine whether you are fit to participate in school sports. Or if you have a family history of low blood sugar or heart disease, your provider might want to do extra tests related to those conditions.
When you come to Mount Olive Family Medicine Center for your yearly physical exam, we generally follow the standard process below:
Collect information about your medical history and update your records in our system.

Ensure we know about all of your current medications, allergies, and any medical updates.

Gather basic measurements – like your height, weight, blood pressure, and heart rate.

Assess visible components – like your head, chest, eyes, and abdomen.

Conduct physical tests, such as checking your reflexes and listening to your lungs and heart with a stethoscope.

Order and analyze any necessary lab tests – i.e. urine analysis or blood work.

Briefly discuss your lifestyle, habits, and mental health.

Answer any health-related questions you may have.
REMEMBER, your annual physical is a chance for you to ask your primary care provider about any health concern you have.
Benefits of Routine Physical Exams
There are several major benefits of regular physical examinations:
Holistic health tracking
At your first physical exam with your primary care provider, they will establish a baseline for your health. With baseline measurements, your provider can track yearly changes in your vital signs, weight, blood pressure, blood sugar levels, body mass index (BMI), and other key components.
In addition to basic health monitoring, your provider can work with you to keep track of (and make progress on) your personal health goals – say if you want to lose weight or overcome an unhealthy habit.
Annual physicals are not only intended to address physical health. Healthcare providers often use the time to examine your mental and emotional well-being, as well. Your yearly wellness check allows your provider to join you on your health journey and provide a holistic assessment of your year-to-year health.
Early detection of health problems
When you come in for your annual check-up, your provider will be watching out for signs and symptoms that might suggest certain health conditions.
With a strong understanding of YOUR unique personal medical history and risk factors, they know what to look out for. This allows your provider to detect health issues in the early stages – when they are more easily treatable (or even preventable).
Preventative healthcare
It's always better to get ahead of potential health problems than to try to treat serious conditions after they've already started taking a toll on your body.
This is why many primary care providers place an emphasis on preventative healthcare.
To prevent health challenges and diseases, MOFMC offers the following preventative care services:
Men's and women's physicals

Mammograms (breast cancer screenings)

Vaccines and immunizations (for adults and children)

Diabetic foot exams

RetinaVue diabetic eye scans

Depression and anxiety screenings

Cologuard colon cancer screening

And more!
These are just a handful of the preventative health tests and screenings that often occur during an annual physical.
Medication Monitoring
Your annual physical is an ideal time to discuss with your primary care provider how effective your current medication plan has been over the past year.
Whether you need new medicine or think your medicine is not working properly, your provider can address your medication concerns during a health check. If a medication has been causing unwanted side effects or isn't doing its job, your provider may modify your dosage or switch medications entirely.
So don't forget to bring your medications or a list of your medications to your physical exam.
Provider-Patient Communication
Last but not least, your annual physical exam is the surest way to develop and maintain good provider-patient relationships and communication. Just seeing your primary care provider once every year can build enough trust to make you feel more comfortable with the healthcare process.
This rapport is necessary for more than just a positive healthcare experience. If you have a strong relationship with your primary care provider, you will be more likely to open up to your healthcare providers and nurses about health concerns, symptoms, and goals.
And the more YOU open up to your healthcare provider, the more THEY can help you!
How to Make the Most of Your Yearly Physical
Just going to your healthcare provider's office every year is not going to cut it. There are a few things you must do to ensure your physical exams have the intended effect.
Come to your appointment prepared with a written list of questions, concerns, symptoms, updates, and current medications.

Be open and honest with your healthcare providers. They are only here to help – not to judge.

Don't ignore recommendations and referrals.

Maintain a healthy lifestyle (i.e exercise regularly, eat a balanced diet, prioritize mental health. monitor drinking habits, and avoid smoking and other drugs).
Mount Olive Family Medicine Center | Preventative Health
Has it been a while since your last physical exam? Let's get you back on track! Call us at 919-658-4954 to schedule your yearly wellness check.
READ MORE: